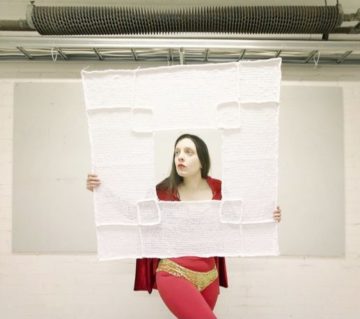 Aurore Le Duc, February 2017
Fiskars village, with around 600 inhabitants, is situated in Southern Finland approximately 100 km west of Helsinki. The Cooperative of Artisans, Designers and Artists in Fiskars has 124 members representing over 20 different fields of arts, design and crafts. The Fiskars Artist in Residence was founded in early 2006.
The Fiskars AiR mission is to stimulate the professional exchange and networking between creative professionals in Fiskars Village and overseas and to enrich the local community by the new insight that the residency visitors can bring into the community. The historical village surroundings are characterized by an exceptionally rich flora, many peaceful lakes and ample forests. Fiskars nature serves as an endless and accumulating source of inspiration for both local and visiting artists. Fiskars Village has a very unique history that has created its population structure and atmosphere. Fiskars community is known to be creative, curious, multicultural, liberal and active.
The residence is open to professionals from all creative businesses, nationalities and ages. This includes working craftspeople, designers, visual artists, architects, industrial designers, performing artists, composers, musicians, curators, producers, journalists, writers and researchers.
More about Fiskars Village: www.fiskarsvillage.com
HOUSING & STUDIO
The residency studio apartment houses 1-2 persons or a small family. The apartment has a large, fully equipped kitchen, bathroom and living room with sleeping alcove. The apartment has one 120cm wide bed that it is best suitable for a single person or a couple. There is additionally a sofa-bed available for use for example for children or visiting guests. The residence apartment is fully equipped for everyday living with washing machine, bed linen, towels and fully equipped kitchen.
There is also a large, heated basement space with running water, best suited for rough or large scale work. The basement can also be used for workshops, artist talks, screenings or exhibitions.
FISKARS AiR CORDINATOR
Kati Sointukangas
+358 (0) 40 0241017

HOW TO APPLY
 The residence is open to professionals from all creative businesses, nationalities and ages. This includes working craftspeople, designers, visual artists, architects, industrial designers, performing artists, composers, musicians, curators, producers, journalists, writers and researchers. We like to prioritize international guests however Finnish artists may be considered. Families and work groups are also welcomed. The residency house is located on top of a hill and has a small staircase so it is not well suited for physically impared.
Artists/professionals are selected once a year on the basis of applications. The next application period for residencies 2021 will open in the autum of 2020. The selection is made by a group of selected professionals in areas of Arts, Crafts and Design. When needed professionals from other areas (for example musicians or writers) may also be consulted. The elections committee members are selected on yearly or bi-yearly basis.
Artist does not pay any rent for the residency apartment. However a monthly maintenance fee of 300€ is required. The fee covers basic maintenance, hosting and coordination costs, water cost, electricity and wireless broadband connection. The fee should be paid at least two (2) months prior to the first day of offered and confirmed residence period. If the fee is not transferred to the residence bank account in time the period will be cancelled.
Artist must finance their own travel to/from the village, her/his food and other daily requirements including working materials. The Fiskars AiR does not offer any funding for travel, material or living expenses. The artist is responsible of arranging visas, permits, his/her personal health insurances and other insurances if and when needed.
In addition to filling the form, please send your CV, written project
plan and max 5 images (or a link to a web-based gallery) of your work to
with your name on the subject field. The selections will be made in October 2020.
QUOTING FORMER AiRS:
I felt more at home in Fiskars than I have in my home country for some time. There seems to be a real support for each others creative outputs here, and people band together for the village. I found everyone warm, welcoming and wonderful.
 Conducive and peaceful environment. Beautiful frozen lakes and forests. A time to step back. Fresh inspiration.
 The lovely studio, unbroken time and forest explorations were the most important things I found in Fiskars. I enjoyed the solitude of the residency which taught me a lot about myself, how I travel and form ideas for my work.
 I think back of Fiskars very often as a safe haven for stressful days. Beautiful place, fantastic people. Rewarding both professionally (concentration) and personally (humbling experience).
 I loved being surrounded by so many different artists and learnt to appreciate art disciplines that I am rarely exposed to in normal life.
 Very nice people, open, curious, funny, intelligent, helpful. I wish we could visit again just for a pulla and a great coffee.
 The time in Fiskars allowed me to see things in myself that i normally don't notice during the hectic routine in the city. Also being so close to nature was a profound experience.
 My time in Fiskars was one of my most inspiring periods as an artist. The encounter with the Nordic landscape for the first time, brought about a new direction and clarity in my work, that still continues on till today. The residency space in Fiskars, along with nature walks in the surrounding area also allowed time for reflection and renewed thoughts and ideas. The studio space was also ideal for working on big paintings, allowing for a very productive time.
 I met a lot of great people who I am still in touch with. Since I knew I was only there a short time, I made a point to let people know I wanted to meet them and see their studios and was so happy to receive many invitations.
 ARTISTS IN RESIDENCE FROM 2006
2020
Elisabeth Schilling, choreographer, DE
Allison Svoboda, artist, US
Celine Ducrét, artist CH
Justus Kantakoski, designer, FI
Philip Tidwell, architect, FI
Liesl Yamaguchi, writer, US
Pekka Pylkkänen, musician, composer, FI
Ingrida Picukane, artist, LV
Minna Lumme, researcher, FI
Freja Bäckman, artist, FI
2019
Stephanie Roland, visual artist, BE
Nakanojo Biennale group:
Yoko Furukawa artist, JP
Hiromi Hoshino painter, JP
Jun Itoi, photographer, JP
Tetsuo Yamashige Video artist, JP
Hiroki Nishitake, artist, JP
Takako Yamaguchi, artist, JP
Daria Klimasheva, photojournalist, RU
Andrea Provenzano, photojournalist, IT
Laras Reinstar, film director, NL
Jaky La Brune, artist, FR
Lorraine Alexandre, photographer, FR
Karine Portal, photographer, FR
Alena Foustkova, artist, CZ
Daniela Bojórquez Vértiz, photographer, MX
Elina Ruka, photographer, LV
Shanna Leino, artist, US
2018
Sven Domann, environmental artist, DE
Ilan Rabchinskey, photographer, MX
Daniela Bergschneider, textile artist, DE
Arlene Tucker, community artist, US/FI
Ruta Pakarklyte, ceramist, NO
Nicoletta Favari, musician, IT & Christopher Salvito, musician, US
Jorge Nava, painter, ES
Adam Wolpa, artist, US
Ingrida Picucane, artist, LV
Mafune Gonjo, glass artist, JP/SWE
Peihang Huang, painter, UK
Katsutoshi Yuasa, Image maker, JP
2017
Aurore Le Duc, performance artist, FR
Katrin Olina, artist, designer, IS
Kristina Clackson-Bonnington, artist, UK
Kesha Bruce, painter, USA
David Dominique, composer, USA
YuGao, artist, CN
Mandy Greer, artist, USA
Gundega Graudina, musician & composer, LV
Martin Jäger, media artist, CH & Laura Rämö, photographer, FI
Lynne Flemons, painter, AU
Aglae Cortez Zazueta, Photographer, MX
2016

Birgit Deubner, performance artist, DE/UK
Jorim Huber, artist, CH
Kaya Lee, graphic designer, SK
David Getty, architect, USA/IN
Marit Roland, paper artist, NO
Frank Schillo, ceramist, DE
Masha Ryskin & Serge Marchetta, artists, CA/RU
Rasma Puspure, jewellery designer, LV
Mafune Gonjo, glass artist, SWE/JP
2015
Luc Marelli, painter, CHE
Dan Price, sculptor, USJanetta Kerr-Grant, ceramist, AU
Asako Fukumoto, illustrator, JP
Niko Leung, designer, HK
Kristina Clackson Bonnington, artist, GB
Priscilla Mouritzen, ceramist, DK
Andrea Martinez, photo based artist, Mexico
Anja Butti, photographer, SWE
Eva Vevere, artist, LVA
2014
Tine Melzer, artist, DE
Leila Peacock, artist, UK
Verena van den Berg, performance artist, UK
Sylvia Doeleman, photographer, NL
Norio Tanno, carpenter, JP
Viktor Grachev, RU
Sandra Rechico, artist,professor, CA
David Getty, artist, architect, US
Sinawi group: Ji Hyun Chung, Kyung Ok Yoo, Jung Sun Yoon, Moon Kyung Kim, Jin Kyung Lee, Hwa Yoon Lee, Jung Eun Bae, ceramists, South Korea
Jani Kaila, photographer, FI/UK
Nora Kinnunen, designer, AUS
Louise Martin, textile artist, UK
Laura Suuronen, graphic designer, FI/US
Jieun Lim, artist, DE/ South Korea
2013
Artist Sho Hasegawa, Japan/Germany
Artist Fabiola Hernández, Chile
Writer Denise Kumani Gantt, USA
Artist Johanna Unzueta, Chile
Artist Rico Schalück, Germany
Artist Lena Panzlau, Germany
Designer Olivier Schmitt, Switzerland
Photographer Jani Kaila, Finland/UK
Textile designer Hélène Barrier, France
Writer Mark Wunderlich, USA
Sculptor Matt King, USA
Sound Artist, composer Oliver Blank, USA
Ceramic artist, art painter Rolf Simon-Weidner, Germany
Architectural designer Jenny Hall, UK
Artist Mary Hillerbrand, USA
Artist Stephan Magsamen, USA
2012
Designer Annike Laigo, Estonia
Designer, artist Matthew Coombes, New Zealand/UK
Designer Pierric Verger, France
Textile artist Deepa Panchamia, UK
Press studio manager Peter McLean, Australia
Artist, lecturer David Wills, Australia
Visual artist Ehryn Torrell, Canada
Photographer Maia Flore, France
Artist, researcher Jeremy Joseph Vachet
Designer, Artist Laura Baruël, Denmark
Poet Katariina Vuorinen, Finland
Photographer, project manager Steven Bond, UK
Visual Artist, lecturer Lizzie Ridout, UK
Metal sculptor Holly Gittlein, USA (Alaska)
Photographer Sylvia Doeleman, Netherlands
Artist, metalsmith Maria Lewis, Sweden
Photographer, cinematographer Nikita Pavlov, Russia
2011
Textile artist Vera Prokhorova, Russia
Artist, designer Heath Nash, South Africa
Painter Fotis Flevotomos, Greece
Printmaker, teacher Isabel Cuadrado, Spain
Ceramic artist, Lecturer Alana McVeigh, Australia
Ceramic artist Fleur Schell, Australia
Ceramic artist Laura McKibbon, Canada
Designer, researcher Sérgio Lemos, Portugal
Designer, researcher Otto von Busch, Sweden
Artist Bea Meyer, Germany
Textile and fiber artist Lija Rage, Latvia
Ceramist, jewellery designer Marta Armada, Spain
Artist Joshua Johnson, USA
Artist, artisan Fausta Loda, Italy
Artist, artisan Giorgio Ferrari, Italy
2010
Writer Juliette Martin, France
Artist Sarah Browne, Ireland
Artist Amy Albracht, U.S.A.
Animator Damien Pascoe, Australia
Visual artist Sonja Hinrichsen, U.S.A.
Artist Patrick Storey, Singapore
Artist Katsunori Kobayashi, Japan
Interior designer Antra Augustinovica, Latvia
Ceramic artist, performance artist Alicja Patanowska, Poland
Ceramic artist, graphic designer Magdalena Gazur, Poland
Visual artist, researcher Tine Melzer, Switzerland
2009
Artist Kana Yoshida, Japan
Painter Joanna Buchowska, Germany
Writer Esi Edugyan, Canada
Multimedia artist Milica Simonovic, Serbia
Philosopher Dragana Jelenic, Serbia
Photographer Patricia Ribas, Netherlands
Jewellery artist, designer Rachelle Thiewes, USA
Studio artist Suzi Davidoff, USA
Artist Amy Chan, USA
Associate professor of sculpture, 3D design Shannon Wright, USA
Designer, artist Laura Barüel, Denmark
2008
Visual artist Seda Hepsev, Turkey
Artist Yuko Matsuzawa, Japan
Artist Tua Broms, Norway
Sculptor, metalsmith Patricia Ramsay, USA
Art photographer Jun Itoi, Japan
Artist Yukiko Terada, Germany
Artist Alba D'Urbano, Germany
Visual artist Paul Santoleri, USA
Glass designer Itzel Labra, Mexico
2007
Artist Hilary Pfeifer, USA
Painter Wyn-Lyn Tan, Singapore
Photographer Kiriko Shirobayashi, USA
Artist Isoje Chou, Canada
Jewellery artist Caroline Gore, USA
Goldsmith Karin Jones, Canada
Artist Liliana Meija, USA
Artist Kathy Puzey, USA
Artist Beili Liu, USA
Art photographer Esteban Pastorino Diaz, Argentina
Visual artist Ulrika Holmlund, Australia
Designer Fleur Swildens, Belgium
Textile artist Deepa Panchamia, UK
Visual artist Humberto Duque, Mexico
Curator Robert Bell and Australia
Lecturer and goldsmith Eugenie Keefer Bell, Australia
2006
Interior designer Kivi Sotamaa, USA.
Interior architect Motomi Morii, Japan
Artist Jaqueline Flanagan, Ireland