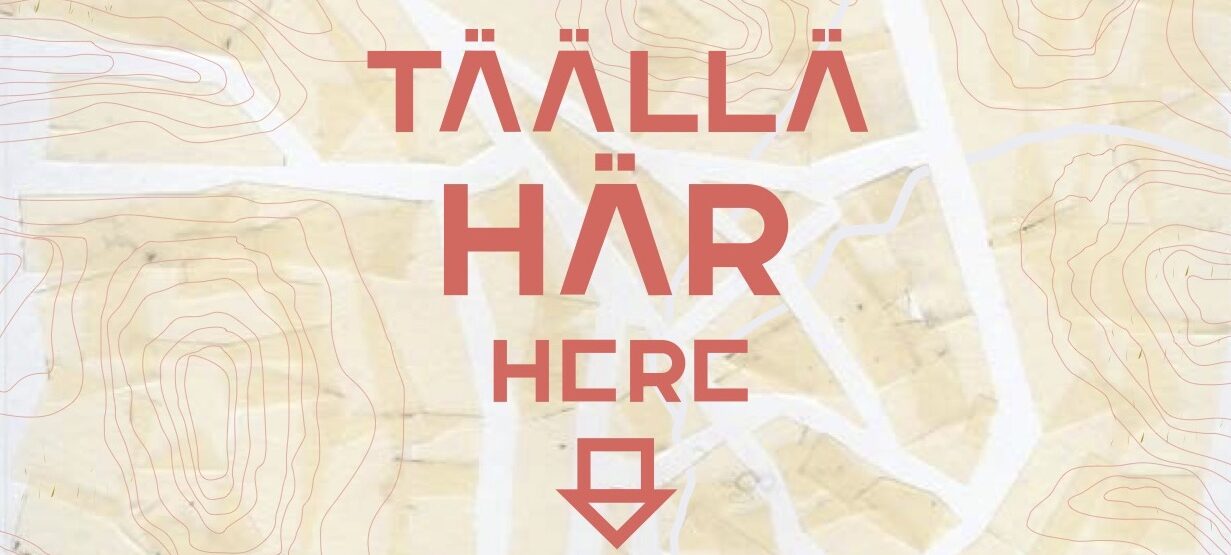 Coming…
The Copper Smithy, Fiskars
30.5.-12.9.2021
Every Day 11am - 6pm
Onoma's 25th Anniversary Exhibition
30th May to 12th September 2021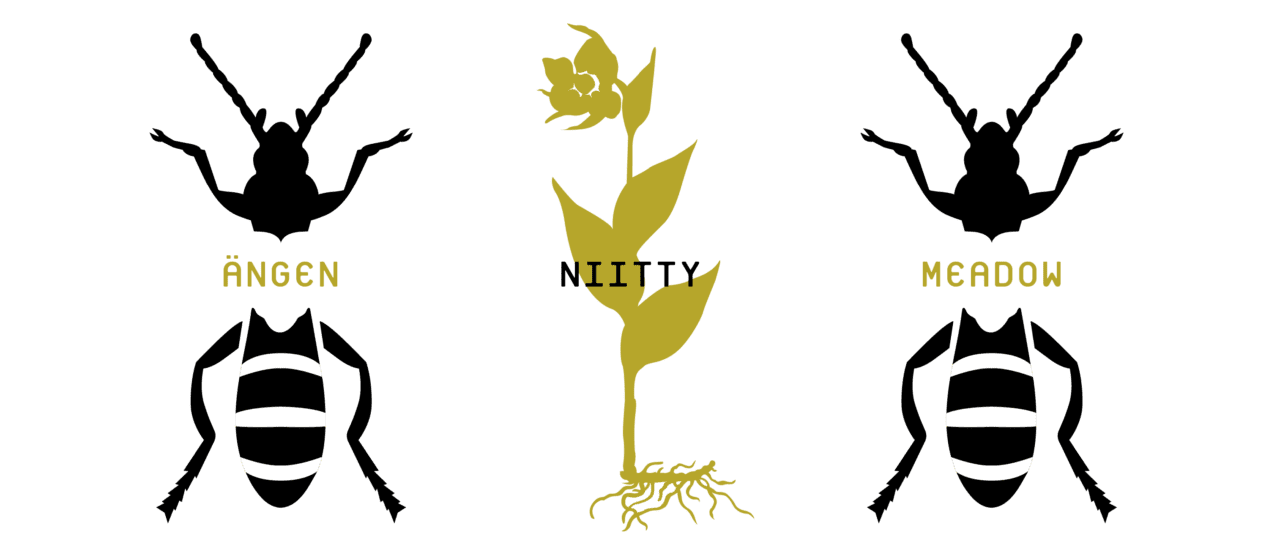 MEADOW
Copper Smithy, Fiskars
18.6.-30.8.2020
Open daily 11am-6pm
The exhibition Meadow sets out to address the planetary ecological urgencies through a dialogue between contemporary art, craft, design and environmental research.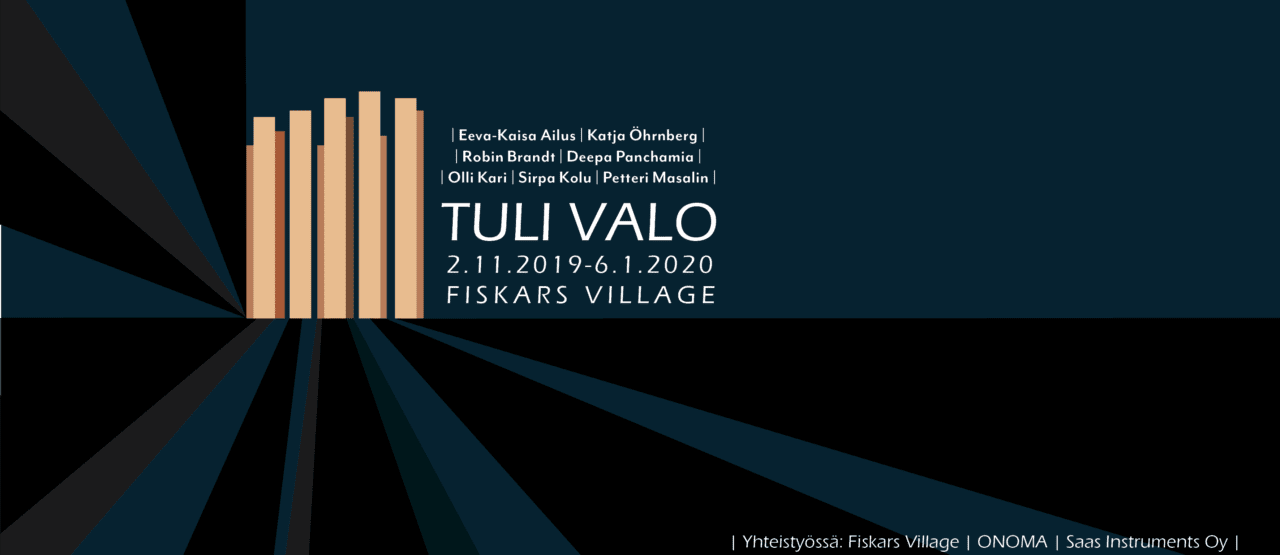 FireLight 2019
Fiskars
2.11.2019-6.1.2020

FireLight theme period consists of light art. Its purpose is to bring joy to the darkest period of the year through art. Read more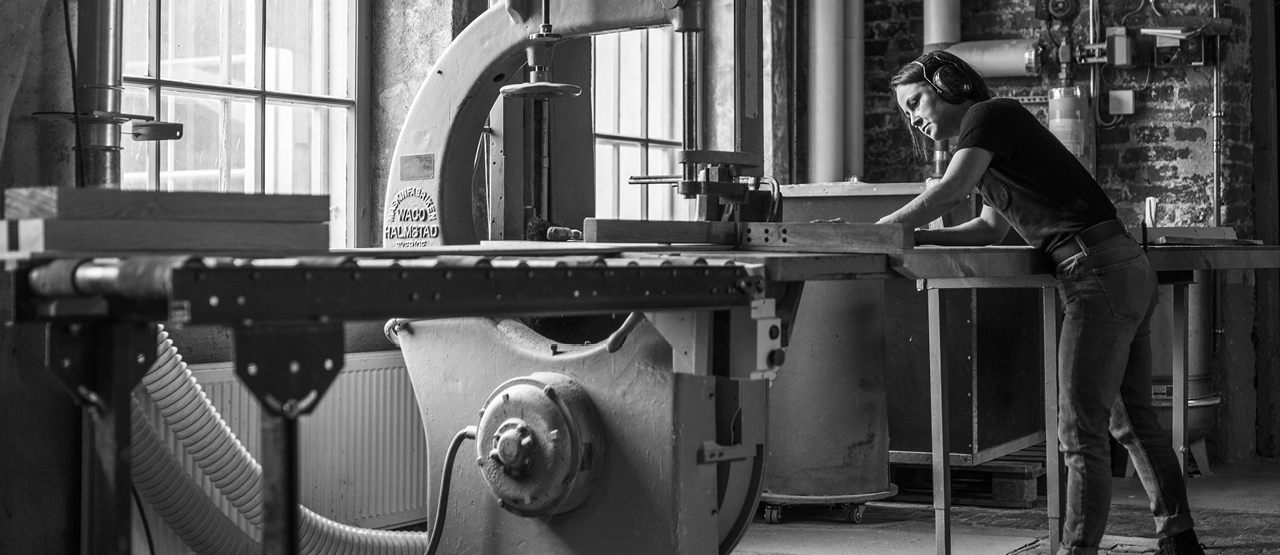 FACTORY exhibition
Copper Smithy, Fiskars
19.5.-15.9.2019
Mon-Sun 11-18
Onoma summer exhibition for 2019 is called FACTORY and it has been curated by Switzerland based design professional Anniina Koivu. FACTORY is part of the Fiskars Village Art & Design Biennale which will open for the first time in May. Read more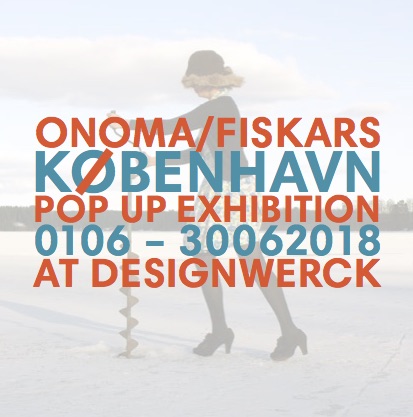 Onoma at DesignWERCK
Copenhagen, Denmark
1.6.-31.8.2018
Wed-Sun 12-18
ONOMA pop up exhibition from June to August 2018 takes Finnish art, craft and design from Fiskars Village to Copenhagen. DesignWERCK is located in Christiania, one of the fastest developing areas in the Danish capital. The owners Birgitte Bjerregaard & Ib Schou believe that "good design should be experienced rather than just viewed" and consider their beautiful showroom as the embassy for Nordic design.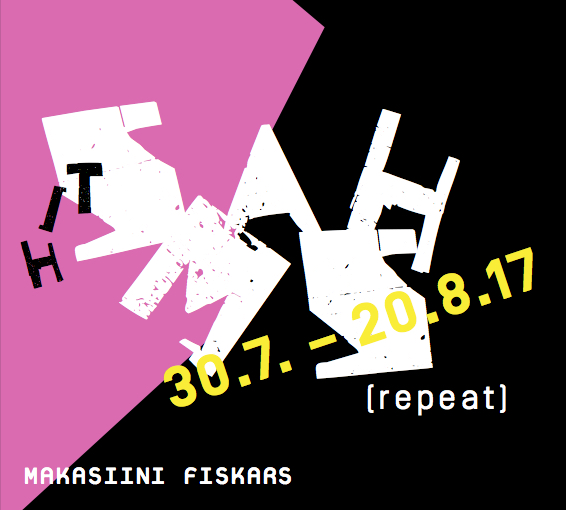 Smash.Hit. Repeat
Old Granary, Fiskars
30.7.-20.8.2017

International art in Fiskars
This summer the Artist-in-residence offers a surprising exhibition to all friends of art. The Smash.Hit.Repeat exhibition shows the works of around twenty artists from ten different countries. During the residency's ten years of activity it has managed to build an interesting and diverse network of renowned international artists, never shown before in Finland.
Dinner in Art
Kuparipaja, Fiskars
15.7.-16.9.2017

Dinner in Art -illalliset rakentuvat fiskarsilaisen ruuan, juoman ja taiteen ympärille. Ägräs Distilleryn, Ravintola Kuparipajan ja Greetings from Suomi -kesänäyttelyn yhteistyönä järjestetään kolme ainutlaatuista illallista kesällä 2017. Kolmen ruokalajin illallinen nautitaan taideteosten ympäröimänä näyttelysalissa.
Aistit ja kädentaidot ovat pääosassa illallisella: tuoksujen, makujen ja katseenvangitsevien teosten takana on huikeaa teknistä osaamista, viimeisteltyjä yksityiskohtia sekä yllättäviä kohtaamisia.
Varmista paikkasi ainutkertaiseen elämykseen!
Ilmoittautumiset: Hinta: 125€ (illallispaketti sis. tasting ja opastus) + 35€ juomapaketti. Max 35 paikkaa / illallinen.
Greetings from SUOMI
Copper Smithy, Fiskars
14.5.-24.9.2017
Mon-sun 11-18, tickets 5 / 8 €
The summer exhibition by ONOMA, the Cooperative of Artisans, Designers and Artists in Fiskars is called Greetings from SUOMI. It is a unique combination of locality and internationality. The group exhibition opens discussions about the multicultural Finland and the current mood in our society.
Exhibition curators, artists Minna Suoniemi and Petri Ala-Maunus, encourage the exhibiting artists to bold commentary: how does Finland seem now as the cultures and identities are defined through multinational communities?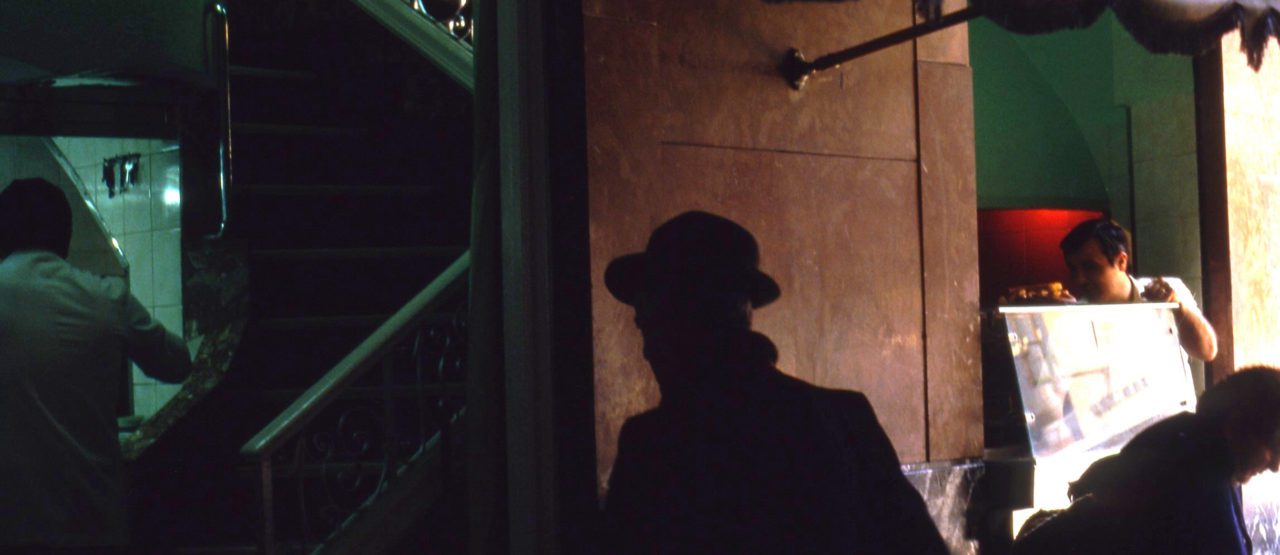 With young eyes

2.12.-29.12.2016
Mon-Fri 12-18, Sat 12-16
With young eyes
Photographs from 1981-87
Exhibition of photographs by artist Eeva-Kaisa Ailus will be opening on the 2nd December 2016 at Gallery Zebra, Keskuskatu 90, 10300 Karis.
Another exhibition which opens simultaneously will be also photographs, by Liisa Väärikoski. Photos inspired by the female figure from sizes XS to XL.
Open 2.12 – 29.12 2016
Mon-Fri 12-18, Sat 12-16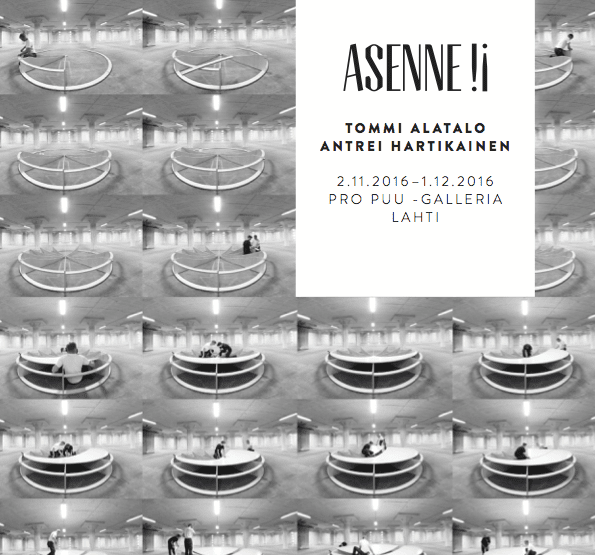 ASENNE!¡
PRO PUU -GALLERY LAHTI
2.11.-1.12.2016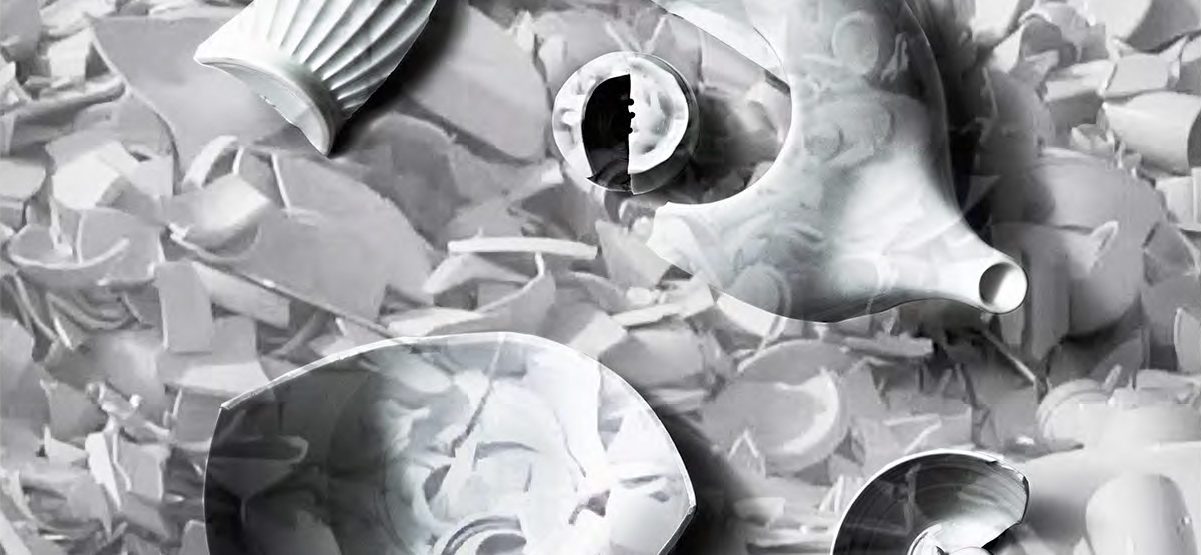 Ceramics and its Dimensions: Shaping the Future
Valkoinen sali, Kuparipaja, Fiskars
9.11.-7.12.2016
Aukioloajat tiistai - sunnuntai 11.00 - 17.00. Vapaa pääsy.
The Ceramics and its Dimensions: Shaping the Future touring exhibition opens its doors for the first time in Fiskars, Finland, in November 2016. The exhibition takes place in the White Hall exhibition space in Copper Smithy, Fiskars, Finland.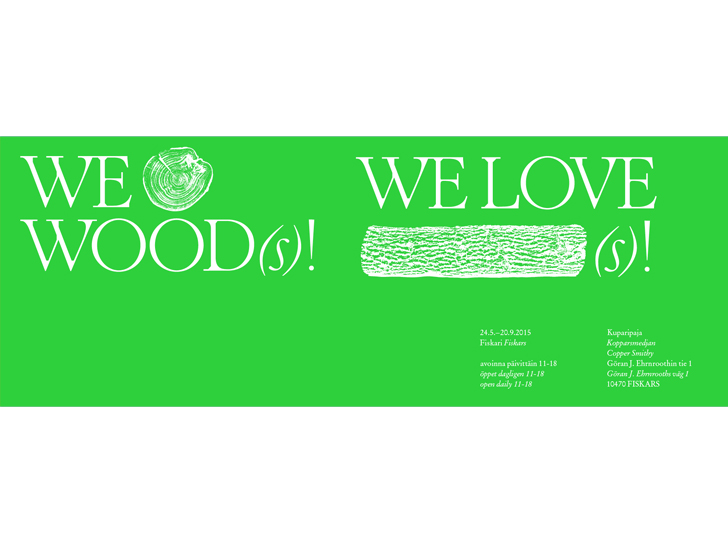 WE LOVE WOOD(s)!
Copper Smithy, Fiskars
24.5.-20.9.2015

Finnish wood is a local, ecological material that inspires the creation of remarkable innovations and export products. WE LOVE WOOD(s)! seeks new forms for wood, highlighting top Finnish handicraft skills – by means of internationally renowned design. The wood crafting skills come mainly from Fiskars and neighbouring villages, the designs from Finland, Sweden and Norway. Utility items have been made of e.g. ash, birch, aspen, pine and Lappish red-hearted pine.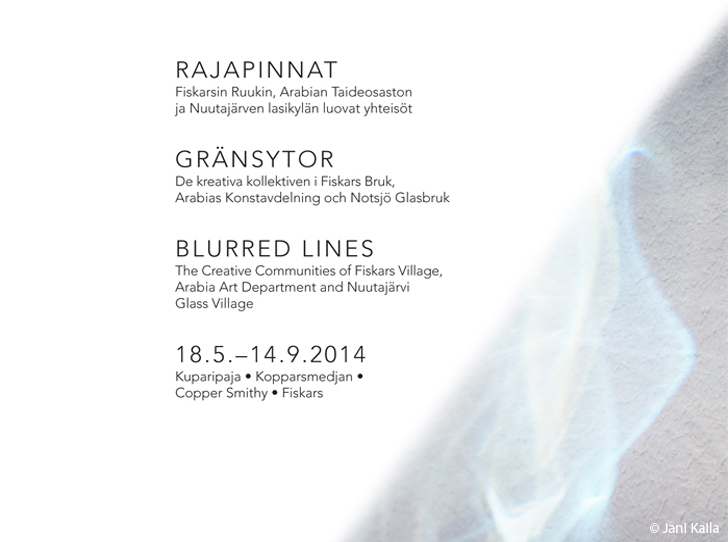 Blurred lines
Copper Smithy, Fiskars
18.5.-14.9.2014

The Creative Communities of Fiskars Village, Arabia Art Department and Nuutajärvi Glass Village
In BLURRED LINES, the Fiskars Village summer exhibition 2014, three leading Finnish independent creative communities come together to reflect on the boundaries between arts, crafts, design and commercialism. Artists, artisans and designers working with different materials and methods join their forces creating new collaborations and exciting encounters.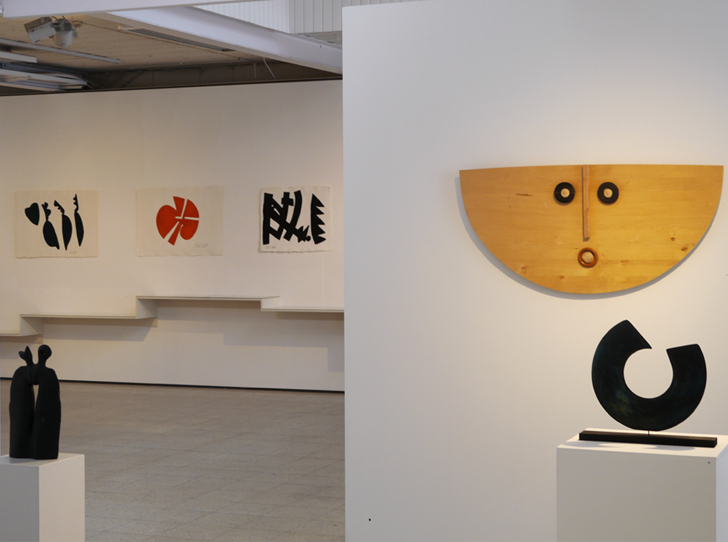 Howard Smith: Bridge
Kopparsmedjan, Fiskars
10.2.-28.4.2013

The American born artist Howard Smith, who resides and works at Fiskars in Raasepori, turns 85 this year. To celebrate his birthday the artist, together with his friends Hannele Grönlund, Barbro Kulvik and Antti Siltavuori, has mounted an exhibition that represents his wide ranging production of sculptures, paper cuts, assemblies of found objects and collages as wel as drawings and paintings. The greater part of these works are now exhibited publicly for the firs time; the earliest dating back to 1962, when Smith arrived in Finland and stayed – a gift to us. The accompanying music consists of compositions by Olli Kari, taking as his point of departure the sounds reverberating from Smith's outdoor creations when gently tapped or struck with various implements.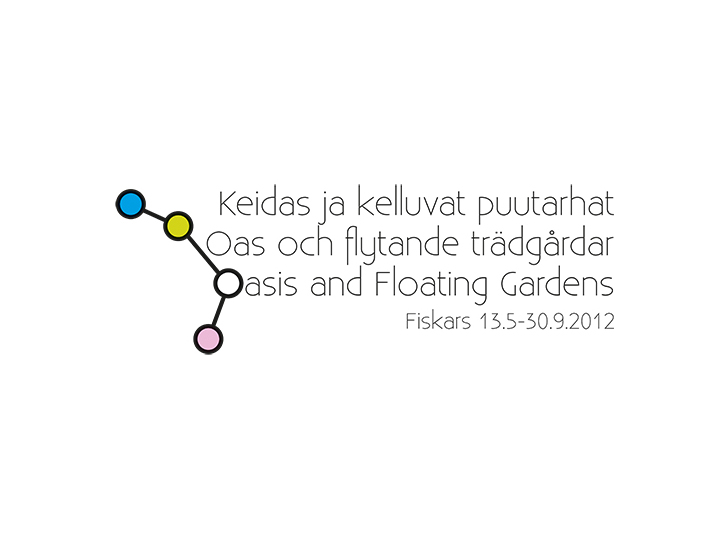 Oasis and Floating Gardens
Copper Smithy, Fiskars
13.5.-30.9.2012

Oasis considers the interplay between objects, the man and the environment through contemporary art and design. The boundaries of the interior and the exterior are a theme that has become increasingly topical because of climate change and the changing patterns of people in their use of time.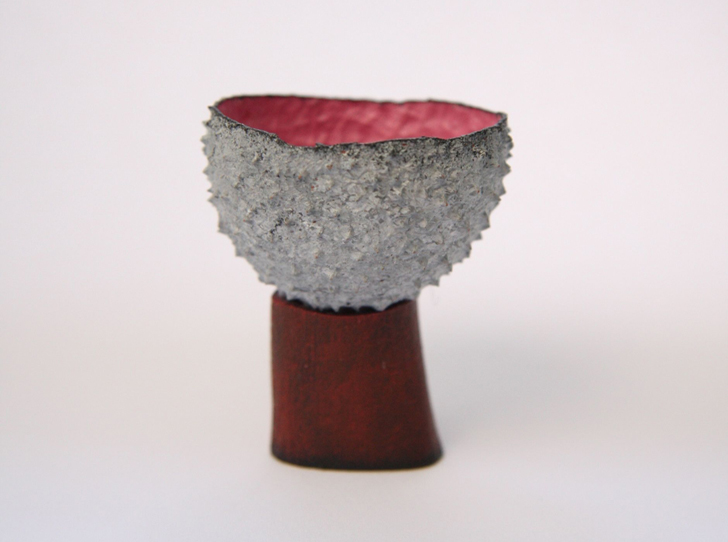 Taste & form
Old Granary, Fiskars
13.5.-30.9.2012

With the objects and facilities of culinary culture in the main role.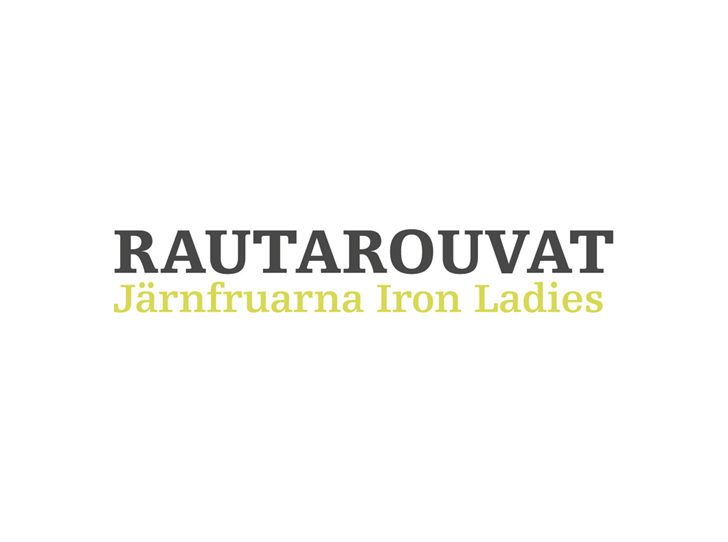 Iron Ladies
Copper Smithy, Fiskars
1.10.2011-8.1.2012

When iron and light meet, metal begins to shine.
Our aim at the outset was to forge the groups' various skills and disciplines into a series of collaborative works that would cross borders and explode boundaries. Iron Ladies, our collective name, also provides the title of the exhibition, defining the spirit in which these artworks were created. The direct use of scrap-metal in the exhibits demonstrates the Iron Ladies willingness to employ unusual materials in new and inventive ways.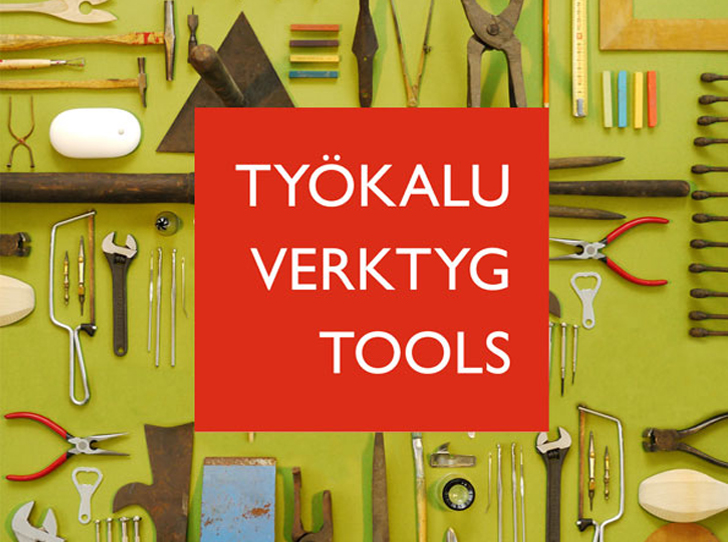 Tools
Old Granary, Fiskars
8.5.-25.9.2011

The Fiskars Cooperative will stage an exceptionally significant event next summer – the first major exhibition devoted to tools, their evolution and properties ever held in Finland. The world as shaped by humans emerged when man learned to use sticks and stones as tools and later to develop increasingly versatile special tools and implements from new materials. Our environment is full of different tools, but for some reason they have remained the means for making things that are more valuable or significant: food, clothes, means of transport, buildings, art objects etc.

Säätö
Copper Smithy, Fiskars
28.11.2010-24.4.2011

"The views of young people regarding the significance of art are noteworthy, since the majority of young people maintain that art is a value unto itself and does not have to serve any practical purpose. Nor does this majority regard art to be a separate area. Instead, they feel it produces experiences, fosters self-awareness and can influence society." Finnish Youth Barometer Survey, 2009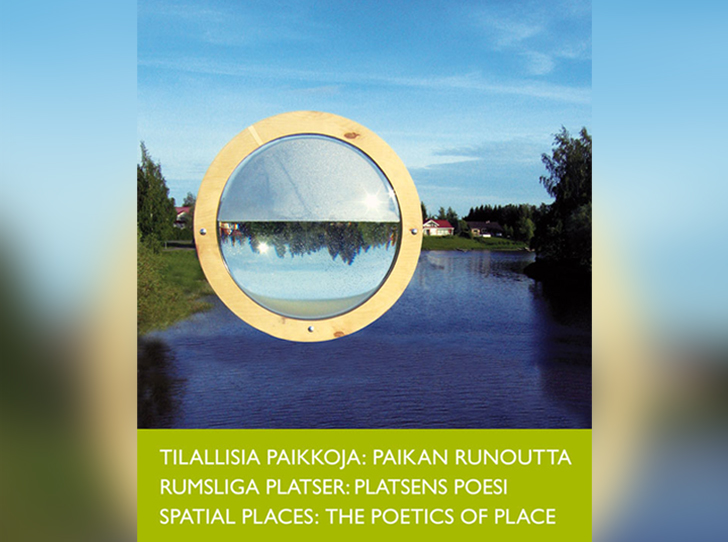 Spatial places: The poetics of place
Copper Smithy, Fiskars
8.5.-25.9.2011

Spatial Places refers to the notion that all places have their history, and none are neutral. Whether a space is only space or can be approached in different ways depends on the context in which we experience it or the purpose/theme on which its design and special features are based. At present, the concept of space has become prismatic, suggesting a wide range of perspectives depending on our individual psychological-physical experiences and the social, cultural, ritual and other purposes of the space concerned. Space is one of the main concepts of visual art and its understanding and use are informed by the broader cultural framework and the traditions of art itself.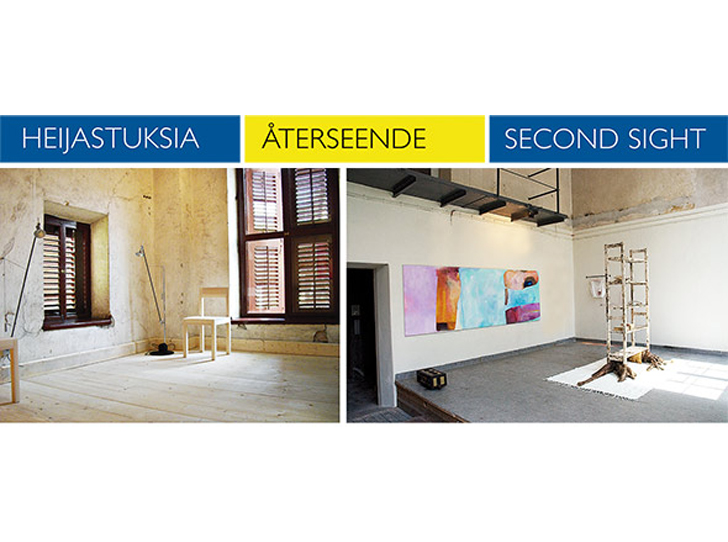 Second Sight
Copper Smithy, Fiskars
29.11.2009-25.4.2010

Second Sight is part of the cross-border Nordic Delight project and the Commemorative Year 1809 events, celebrating the strong historic ties between Finland and Sweden. The exhibition is a meeting of the arts linking old areas of Finnish settlement in Sweden and Swedish-speaking regions in Finland, an encounter of almost 60 artists and artisans from both countries.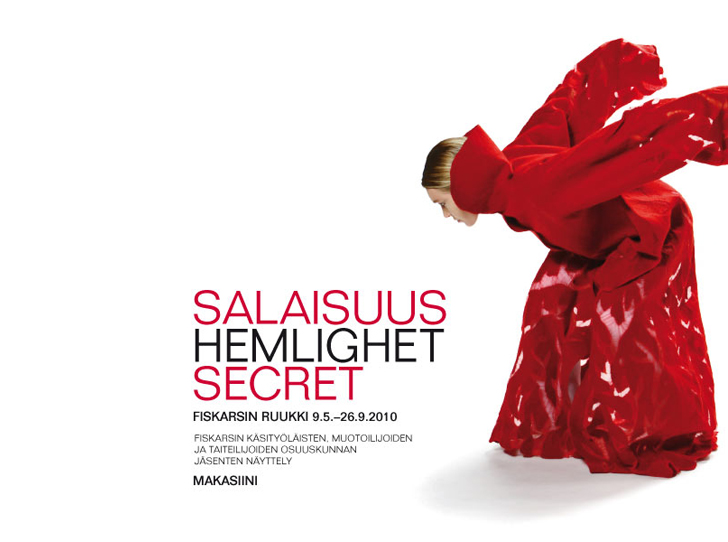 Secret
Old Granary, Fiskars
9.5.-26.9.2010

Secrets and mysteries have fascinated mankind for thousands of years. They have been a source of inspiration for artists and scholars, who have also helped to create them. Creative people are often curious by nature and interested in all things unknown. Throughout history, artists and artisans have embedded hidden meanings and secrets in their works.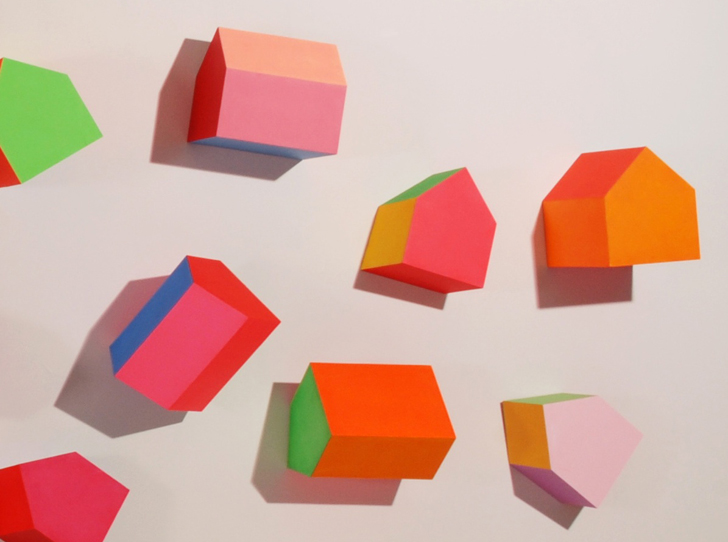 Visiting — Design Village Fiskars
Taitokortteli, Joensuu
29.5.-14.8.2010

Design Village Fiskars on show in Joensuu: Arts and Crafts, Design and Visual Art from the Fiskars Ironworks
The Cooperative of Artisans, Designers and Artists in Fiskars is a unique creative community whose members live or work at the former Fiskars Ironworks in the western part of the Uusimaa Region in South Finland. Founded in 1996 and currently having 119 members, the cooperative stages high-standard exhibitions of crafts, design and visual art throughout the year.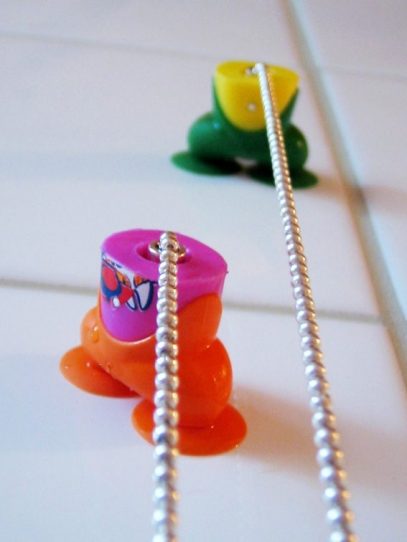 Sparkling Eyes – Humour in Finnish Jewellery
Kulturhuset Ängeln, Katrineholm, Sweden
3.6.-8.8.2010

The exhibition Sparkling Eyes was organized in cooperation with Kulturhuset Ängeln in Katrineholm, Sweden and the Cooperative of Artisans, Designers and Artists in Fiskars, Finland.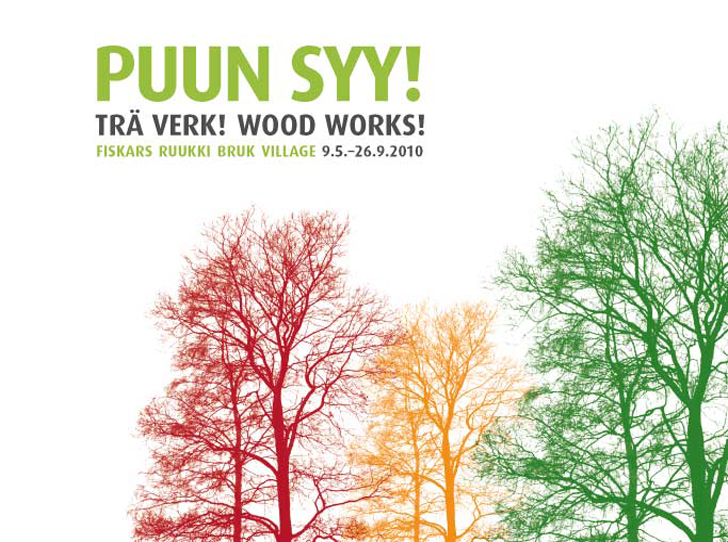 Wood works!
Copper Smithy, Fiskars
9.5.-26.9.2010

WOOD WORKS!, the summer exhibition of 2010 of the Cooperative of Artisans, Designers and Artists in Fiskars continues the cooperative's tradition of material-based exhibitions by addressing a single body of material – wood and the forests in all their variety. The theme of the forthcoming exhibition begins with the forests and ends with the artworks and products derived from them. The cooperative has staged extensive exhibitions of high standard at Fiskars since 1994.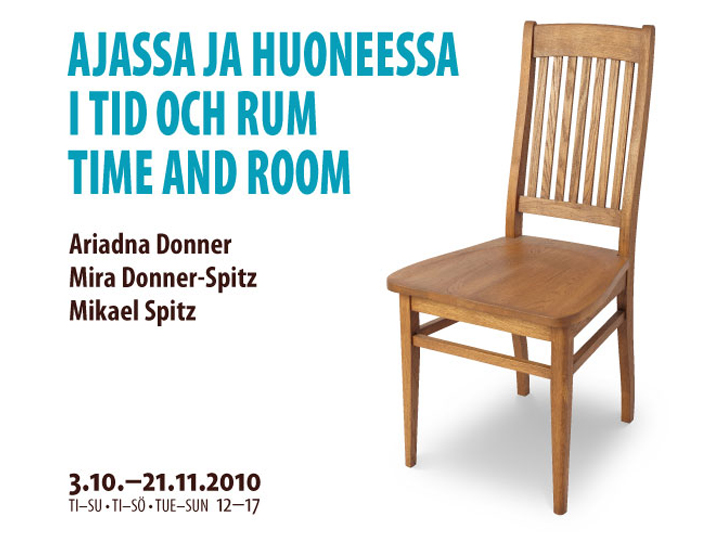 Time and room
Copper Smithy, Fiskars
3.10.-21.11.2010

In the autumn exhibition, the Cooperative of Artisans, Designers and Artists in Fiskars presents the works by Ariadna Donner, Mira Donner-Spitz and Mikael Spitz. The collective exhibition combines tapestry with Billnäs office furniture.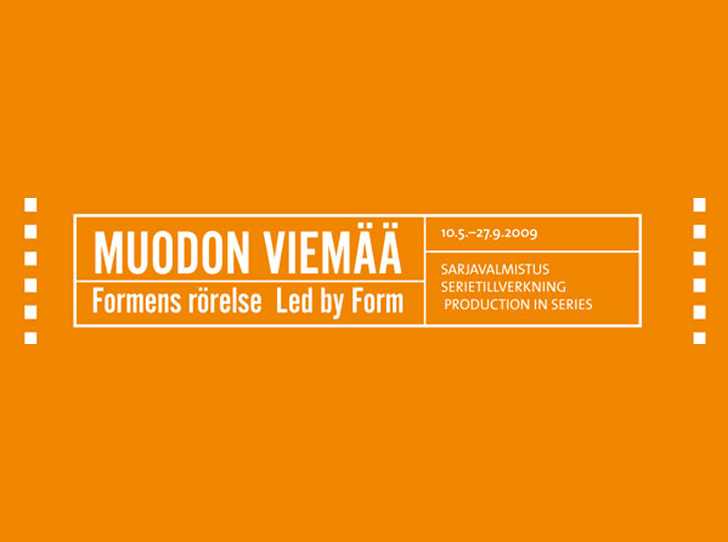 Led by form – production in series
Copper Smithy, Fiskars
10.5.-27.9.2009

This exhibition focuses on new and classic objects and products that can be made in series. It also includes handcrafted artefacts that are intended for limited editions.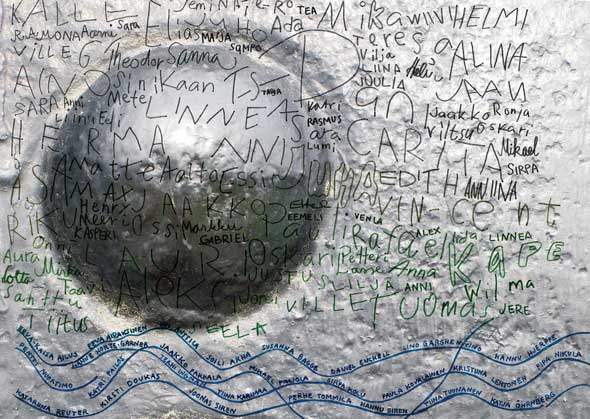 Ruukki nimeltä Fiskars
Copper Smithy, Fiskars
4.10.-22.11.2009

Viewpoints on Fiskars Village as a living environment.
Concept and realization by the sculptor Sirpa Kolu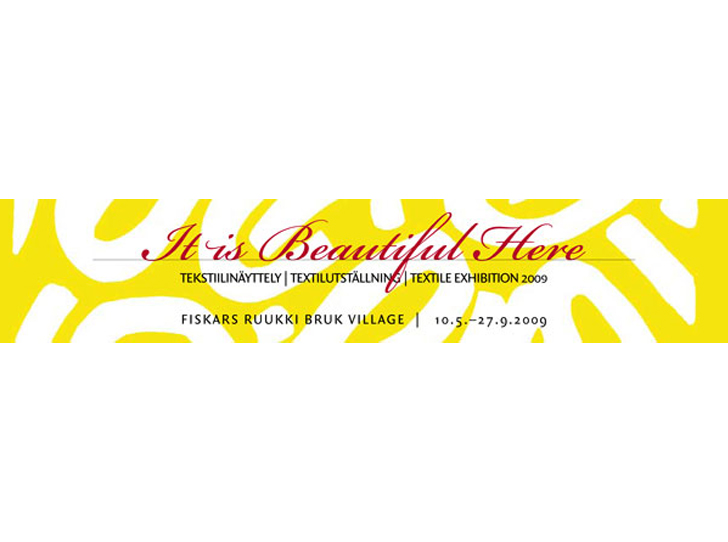 It is Beautiful Here
Old Granary, Fiskars
10.5.-27.9.2009

The history and past of a material are at all times inevitably present in it. In textiles the meanings of this past are often so human, close and accessible that one is drawn to consider the essence of artifacts and images almost unnoticeable, even naturally.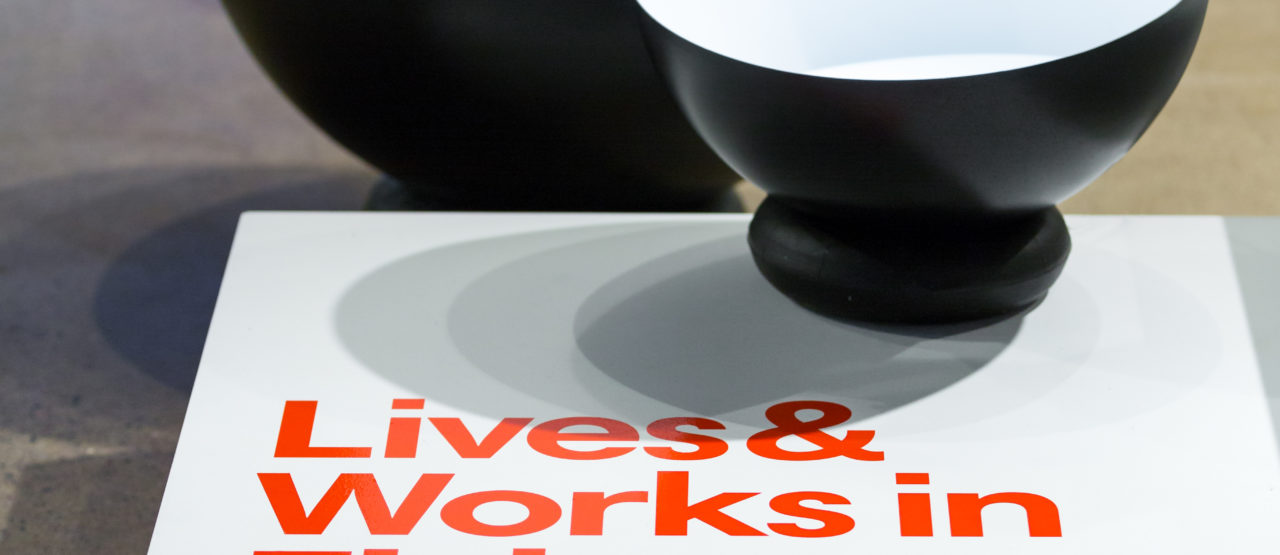 Exhibitions 1994-2008

18.6.1994-30.9.2008

* archived only in Finnish
CASE in point 31 Nov 2008−26 Apr 2009, Copper Smithy, Fiskars
Howard Smith – Party 45 5.10.−23.11.2008, Copper Smithy, Fiskars
Simple Life 11.5.-28.9.2008, Copper Smithy, Fiskars
Tulessa syntynyt 11.5.-28.9.2008, Granary, Fiskars
Sparkling Eyes24.11. – 27.4.2008, Copper Smithy, Fiskars
Motifs 7.10. – 18.11.2007, Copper Smithy, Fiskars
Points of view 13.5. – 30.9.2007, Copper Smithy, Fiskars
Transparent 13.5. – 30.9.2007, Granary, Fiskars
Knife and Sabre 4.2. – 29.4.2007, Copper Smithy, Fiskars
Light & Sound & Vladimir Tarasov 25.11.2006 – 28.1.2007, Copper Smithy, Fiskars
Homeward Bound 8.10. – 19.11.2006, Copper Smithy, Fiskars
REMIX 14.5. – 1.10.2006, Copper Smithy, Fiskars
Harvest 14.5. – 1.10.2006, Granary, Fiskars
Jaakko Pakkala 19.3. – 30.4.2006, Copper Smithy, Fiskars
KONCEPTDESIGN 22.1. -12.3.2006, Copper Smithy, Fiskars
NAMED 28.11.2005 – 8.1.2006, Copper Smithy, Fiskars
CABINET MAKERS Rudi Merz and Kari Virtanen 16.10. – 20.11.2005, Copper Smithy, Fiskars
Labyrinth 8.5-2.10.2005 Copper Smithy, Fiskars
Forces 8.5-2.10.2005 Granary, Fiskars
Rutsuko Sakata 25.3-24.4.2005 Copper Smithy, Fiskars
Designer: no name 16.1-20.3.2005 Copper Smithy, Fiskars
Kuusijuhla* 28.11.2004-9.1.2005 Copper Smithy, Fiskars
24 LUUKKUA* 1-24.12.2004 the environment, Fiskars
Ron Nordström PLAY 17.10.-19.11.2004 Copper Smithy, Fiskars
Ceramics 2004 9.5.-3.10.2004 Copper Smithy, Fiskars
White 9.5.-3.10.2004 Granary, Fiskars
Curly Birch 21.3.-25.4.2004 Copper Smithy, Fiskars
Q – Designing the Quietness* 1.2–14.3.2004 Copper Smithy, Fiskars
LIGHT 12.10-18.1.2004 Copper Smithy, Fiskars<
10. Exhibition* 'Free hands' 11.5-28.9.2003 Granary, Fiskars
Retro* 11.5-28.9.2003 Copper Smithy, Fiskars
Unique 2002 12.5-29.9.2002 Copper Smithy, Fiskars
FinDesignNow-02 12.5-29.9.2002 Granary, Fiskars
Metals 2001 13.5-30.9.2001 Copper Smithy, Fiskars
7+1=8. Exhibition 'Child' 13.5-30.9.2001 Granary, Fiskars
Time for Wood 1997-2000 14.5-1.10.2000 Copper Smithy, Fiskars
7. Exhibition 'Hotels' 14.5-1.10.2000 Granary, Fiskars
Nomad – Environmental arts Exhibition summer 1999 Fiskars village
6. Exhibition 'Celebration' 16.5-3.10.1999 Copper Smithy, Fiskars
Savesta syntynyt – International Ceramic Exhibition 17.5-30.8.1998 Granary, Fiskars
5. Exhibition 'Process' 17.5-4.10.1998 Copper Smithy, Fiskars
Valo reflecting Finnish Culture 16.11.1997-1.1.1998 Barbican Centre, London
Asko-Avonius Award 1997 19.5-5.6.1997 Design Forum, Helsingfors
Paper Exhibition 'Fibre' 18.5-31.8.1997 Copper Smithy, Fiskars
4. Exhibition 'Dialogue and Team-work' 18.5-31.8.1997 Granary, Fiskars
'97 Young Forum 19.2-6.4.1997 Design Forum, Helsinki
Fiskars Gallery at Artek 26.11-1.12.1996 Helsinki
Time for Wood 25.5-31.9.1996 Copper Smithy, Fiskars
3. Exhibition 'Conservation and Storage' 25.5-15.9.1996 Granary, Fiskars
Fiskars Bruksgalleri i Höganäs Museum 11.5-9.6.1996 Höganäs
2. Exhibition 'Natural Materials' 7.5-1.10.1995 Copper Smithy, Fiskars
Design Finlandais, Musée d'art contemporain 21.4-19.6.1995 Nice
1. Exhibition 'The Nature of Fiskars' 18.6-25.9.1994 Copper Smithy, Fiskars